December 21, 2006
fun
Somebody Diggs Me…
I don't know why the MS interview page is suddenly digg-worthy after all these years, but it's nice to be dugg: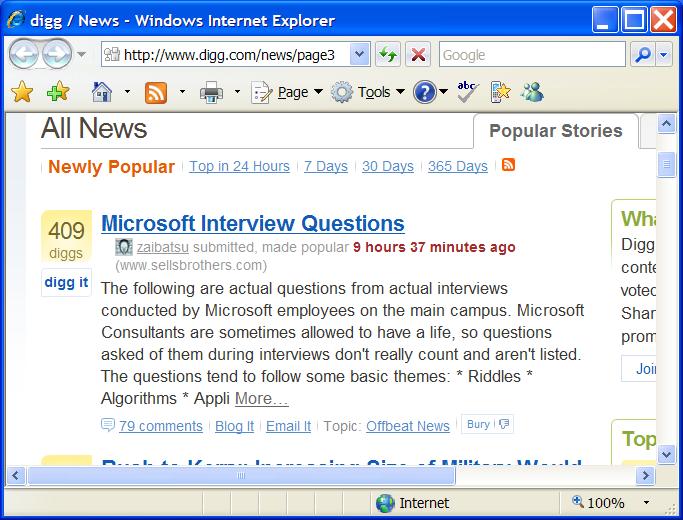 I'd like to thank the academy…
P.S. I'm not looking forward to giving up the tax cuts when the Democrats tax the presidency (the 2008 elections are theirs to lose). How about we cut our military in half so that it's just the most powerful on earth instead of more powerful than the sum of all the rest of the armies on earth?